Ducky Derby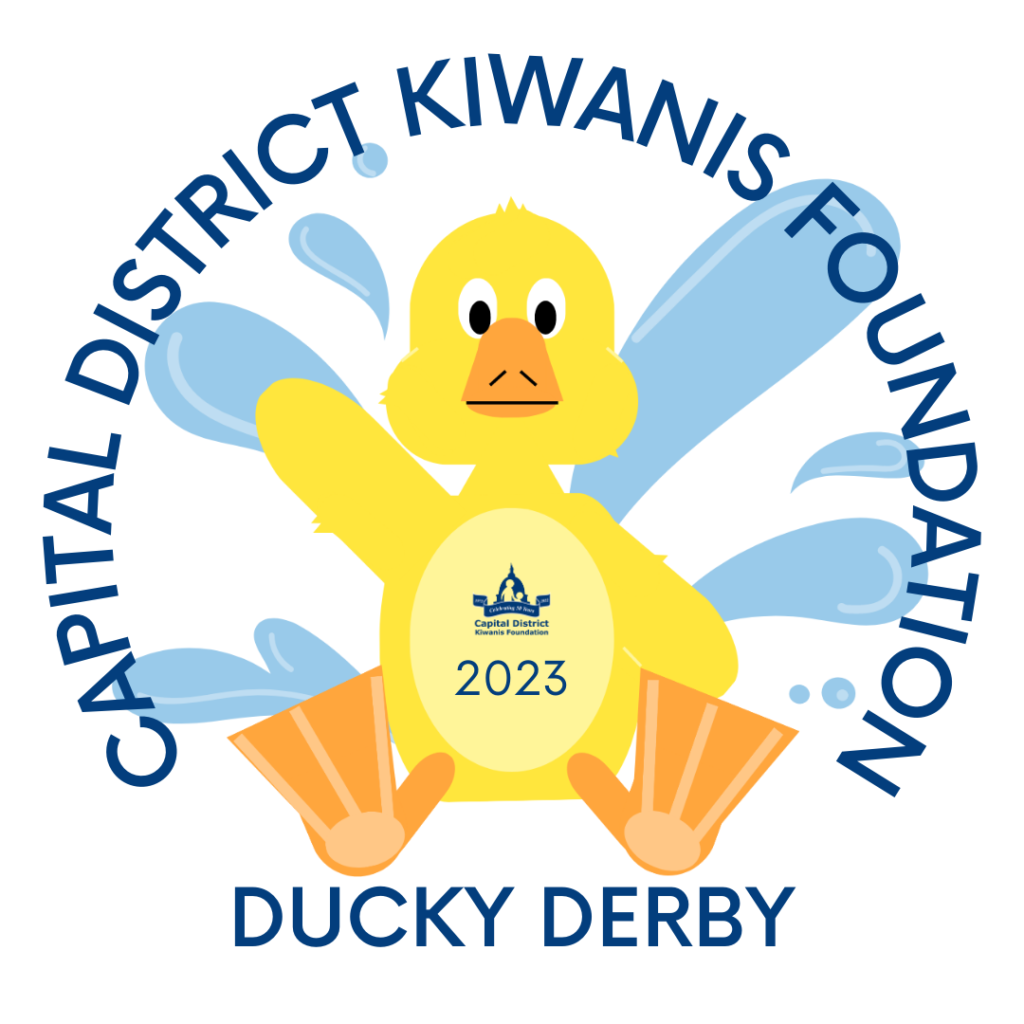 This district convention (DCON) raffle is our foundation's biggest fundraiser. All proceeds support our designated pediatric trauma centers spread throughout the district.
We encourage all Capital Kiwanians to buy chances to win one of our prizes and to sell tickets to family, friends, neighbors, and business associates. Who wouldn't want to win one of 3 large cash prizes or more than a dozen $50 gift cards. Tickets for this raffle are not tax deductible.
NEW! All ticket sales are online.
Clubs, use the Ducky Derby Toolkit (link below) to help promote this fun fundraising event. It's filled with posters and other materials to market Ducky Derby.
The drawing takes place in mid August on the Saturday of Capital District Convention following the House of Delegates meeting. You can view the drawing live on our Facebook page. Winners need not be present to win.
---
Why the Ducky Derby Without Ducks?
The Derby started out using small plastic rubber ducky bath toys. You purchased a certificate for a duck; each had a number on the bottom. Kiwanians and Key Club members would dump the numbered ducks into the water, jump in after them and stir the raft of "swimming" ducks around before finally drawing winners.
That changed in the mid 2000's at DCON in Roanoke. Water jugs and a hose stretched across the Roanoke River no longer could keep the ducks corralled. Ducks crowded the barrier pushed by the current; some managed to escape and intrepid Kiwanians had to chase and retrieve them.
So in 2008 things changed. Enter the swimming pool era. The ducks were dumped in the hotel swimming pool; Kiwanians jumped in to stir things up and randomly draw winning numbers. Eventually keeping our aging duck population of 10,000+ sanitary proved a challenge too much to bear—convention hotels grew increasingly concerned about the ducks' cleanliness. So,…
In the 2010s we abandoned ducks in favor of selling and drawing raffle tickets. Tickets go into a big drum; we churn the tickets around before drawing winners.
Today prizes continue to grow, and the drawing raises more and more money than ever to support our pediatric trauma centers. Traditions change. We do the Ducky Derby without ducks now, but we could never succeed without your generosity!